Accelerate data-driven insights for better business outcomes
IP enabled, domain-specific solutions to drive operational and financial efficiencies
Fast and reliable data insights that impact business decisions
Specialized services fueled by
intelligent accelerators
Enable faster data transformation
Bring strategic vision into reality
Embrace the power of data-driven actionable insights to become high-performance businesses
Enable decision-making using Astraa services for your C-suite role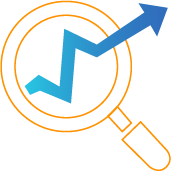 Navigate to success. Find patterns and discovery opportunities to leverage data assets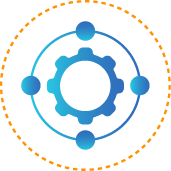 Deep industry expertise combined with advanced analytics. Winning strategies across a range of industries and capabilities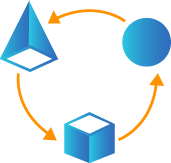 Executing Digital, Data, Culture & Process changes. Comprehensive framework for your journey.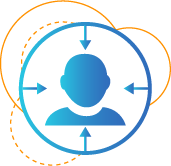 Disruptive innovation, Customer Centricity & business intelligence. Predictive analytics combined with advanced techniques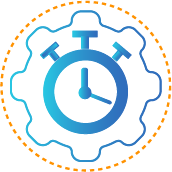 Develop efficient and productive business operations. Empowering Efficiency, Consistency, and Scalability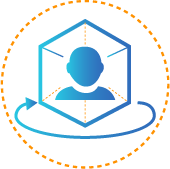 Governed Personalization, Convenience & user experience enablement
Over 25 years of focus on Data & Analytics, we continue to deliver innovation-led strategy, technology, and business consulting services.
Big Data
Data Visualization
Cloud Migration
Data Governance
Machine Learning
Data Literacy
Your industry is unique, and so are its challenges
Data being a strategic asset, enterprises are increasingly relying on data for decision-making and driving business outcomes. The volume and variety of data collection continues to increase and every enterprise holds the responsibility of governing this complexity and ensuring data and analytics efforts are well-aligned with business goals and objectives.
Digital Transformation for Business Optimization
Modern Data Platform
Our solutions are built with modern technology stack that factors business needs with agility at every step of the way.
AI/ML Expertise
Our expertise in AI/ML technologies comes from diving deep into domain-specific issues and tailoring the technology to solve them.
Process Automation
Make the most of your resources by giving them technology that eliminates redundant processes and makes them more efficient and error-free.
Modern Applications Aligned to Business Goals
Business Growth and Increased Market Share
Using the most advanced technologies, your data, processes, and strategies boost the arm in terms of efficiency and accuracy.
Flexible Framework with Scalable Technology
Scale up and down your business operations as per market requirements without losing your edge or investment.
Increased Operational Performance Due to Domain-Specific Expertise
Our applications make an impact from day one as they are pre-trained on your domain data.
Operational Excellence for Desired Business Outcomes
Future-proof Framework
Our framework is designed to withstand the demands of a competitive and fast-changing market space. Adaptable to new capabilities that are emerging all the time without losing time.
Faster Application of Domain Expertise
Our accelerators come in with 40% pre-built components tailored for your industry and customize the remaining solution as per your specific needs.
Digital Data Engineering
We have developed accelerators and applications that translate our domain expertise into functioning technology.
Innovation, transformation, and leadership combined into one vision
Evolve and Disrupt Markets Faster
Operational excellence empowers companies to outperform the competition. Use our future-ready tech-stack for industry benchmarking.
Generate unbeatable value from new technologies
Integrate advanced analytics to avoid key pitfall and enable key decision-making for executives. Scale-up your efforts using new approaches for data manipulation and insights extraction.
Strategy, Analytics and Roadmap
Having a strategic roadmap and in-depth analysis for implementing plans is essential for continuous development. We implement solutions today that can help you grow tomorrow.
We'd Love to Hear From You